Just another snydle.com Sites site
Fathers Day
All great things of this world are always find their origins in humble beginnings like how a mighty river finds its birth in trickling of small water lets. Sun and Moon come up slowly but lit the sky as they grow. The looks of a bud can never leave a hint about the fragrance.
Tree bears fruits and flowers. We need both to enjoy the taste and fragrance. Likewise are our parents. They are the moving temples of love and affection. Mother is precious gift of tenderness while father is tenacious but caring. And both of them are the adoration personified and chief source of inspiration to each one of us.
History of Fathers Day
Nearly 105 years ago, Father's Day found its origins. This time also, West Virginia played the host for the first ever celebrations of fatherhood, as it had hosted the maiden Mother's Day almost 48 years before in 1860. On July 5th of 1908, a Church in West Virginia organized these maiden celebrations to honor the fathers. Yet again, the source of inspiration of father's day was drawn from a tragic incident of a coal mine explosion in which 362 men were lost their lives.
In the month of December in 1907 there was huge explosion in one of the coal mines near Monongah, West Virginia. A special sermon was held in one of the West Virginia City churches to commemorate the departed souls of this disaster. One year later, an activist called Sonora Dodd, wished to found a movement to celebrate the contributions made by the male parents. She met with many churches, commercial establishments and the federal departments too and was successful in persuading them to support her cause.
With her efforts bearing the fruits, on 19th July, 1910, Father's day was celebrated on full scale in Washington State. US presidents Wilson and Coolidge have extended their support and urged everyone to celebrate Father's day. But many people have kept themselves aloof as they felt that the manliness was being undermined by flower or gift giving. Some of them were cynical about this holiday for a simple reason that the gifts presented to fathers were being bought with the money given by them.
Since then the businesses have left no stone unturned to impress upon the public to celebrate father's day with fervor of a festival. But people kept themselves away by disliking the commercialization of the event. Against all these odds, Father's day has been received well by most and now it is one of the most cherished holidays all over the world.
Father's Day Sayings
Can anyone summarize the affection of parents? This is next to impossible but our longing to express the gratitude for the selfless love of parents, we tend to scribble few words in praise of them.
There is many a wonderful saying about Father. Following are the sayings by some of the famous personalities.
William Wordsworth – Father, to God Himself we cannot give a holier name.
Sigmund Freud – I cannot think of any need in childhood as strong as the need for a father's protection.
Gandhi, the movie – Find a child, whose mother and father have been killed and raise him as your own.
Robert Frost – Father is always a Republican toward his son, and his mother is always a Democrat.
Indira Gandhi – My father was a statesman; I am political woman. He was saint and I am not.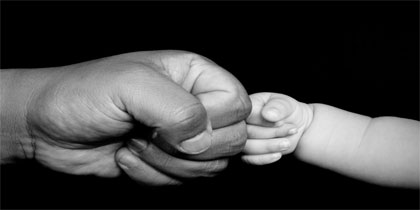 Fathers Day Quotes
There are some really inspiration and lighthearted quotes about fathers.
A French Proverb says "A father is a banker provided by nature."
The most famous writer Mark Twin once told "When I was a boy of 14, my father was so ignorant I could hardly stand to have the old man around. But when I got to be 21, I was astonished at how much he had learned in seven years."
Ancient Chinese philosopher Confucius said "The father who does not teach his son his duties is equally guilty with the son who neglects them."
An unknown author told "Any man can become a father but it takes someone special to be a Dad!"
Fathers Day Activities
Many activities can be done on father's day like going for shopping with him, presenting him with a surprise gift, display printable, create exclusive handicraft items, arrange recreational trip or a day-out etc..
As Father's day became commercial of late, plenty of fathers day presents are on offing which are highly innovative and creative. They can be customized as well so that you can give a personal touch to them.
Father Day Sermons
The very first Father's day was observed during a sermon on 5th July, 1908. Since then holding sermons to express the gratitude towards fatherhood has become a tradition. Churches and religious institutions conduct special sermons on Father's day where several aspects of fatherhood like memoirs about an individual's father, duties of fathers, Biblical portrait of a father etc. are being spoke of.
Ways to Show Our Gratitude
Father plays the role of a protector than being pamper. He might act strict and sound harsh but he is doing his sacred duty of being a guardian of little angels. But the little angles, due to the innocence, feel awkward at his hawkish approach. Yet, behind those iron curtains, there is a heart filled with warmth, affection and selfless love. Take the beat from him but do not return it as we all know that a drum sounds sweeter when the drummer beats it. So, our fathers are the drummers who want us to listen to the sweet sounds of the life not by beating around the bush but beating right on the heart!
Get past those curtains and spread your arms. Welcome him, hug him, cajole him and simply love him. You would see a big kid craving for your affectionate touch and pat. After all, who are not in need of little pinch of love to spice up the life!
"Oh! Dear Father!"
This single utterance is enough to fill his heart.
Hope you shall do it for him on this Father's Day.
br>
Tags: Father Day Sermons, fathers day, Fathers Day Activities, Fathers Day Quotes, Father's Day Sayings, Gratitude, History of Fathers Day, Indira Gandhi, Robert Frost, Sigmund Freud, William Wordsworth
By