Just another snydle.com Sites site
How to Write a Resume
What Constitutes a Good Resume Format?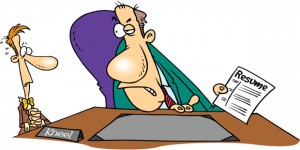 Are you aware that not only human beings such as human resource managers but even software review your resume nowadays? Already, writing a professional resume has been a difficult task and review by software makes the work even tougher. The following tips on writing resumes should help you in getting an idea about a professional resume format and write resume that creates an instant impression on prospective employers.
Select the Right Font
The font that you use to write resume is very important, since it makes reading of your resume easier for hiring managers as well as job application management software systems. You should use basic and standard fonts like Calibri or Arial. Many candidates use Times New Roman but it is a bit hard on human eyes, though it is alright for software systems. You could also use sans serif that does not have any projecting features. You could use size 16 of the font for your name, size 14 for the section headings, and size 12 for everything else in the resume. You should bold your name and all section heading.
Provide Comprehensive Contact Information
You should provide complete contact information that helps the employers contact you through multiple channels. When you include your full name, door number, street name, area, city, state, postal code, residential phone number if you have one, mobile phone number, and email address, the employer would be able to contact you through email, phone, or letter.
Create a Profile or an Objective
When you create a profile or an objective in your resume for job, it should match the job that you are applying for. You should be as specific as possible to enhance your chances for being considered for that job. The resume profile is a brief summary of your skills, specific educational qualifications, experiences, and goals that directly relate to that particular job. You could also use a covering letter to highlight your resume profile but that covering letter should not be a repeat of your resume. It should briefly spell out your objectives related to the job.
Using Resume Keywords
Your resume for job should include the exact keywords that had been used in the job description by the employer. When you use the right keywords, your chances of matching the available position and getting selected for an interview increases substantially. If you are attaching a covering letter to your resume, the covering letter should also use the same keywords.
Prioritize Content of Resume
It is necessary to prioritize the contents of your resume. You could list the most relevant and important experience first, mentioning key accomplishments at the beginning of the description of each position held in the past.
Select the Best Resume Format
There are several formats for writing resumes, such as functional resumes, chronological resumes, targeted resumes, and combination resumes. You should go through several resume formats before you select the one that would suit the present job that you are applying for. A customized resume impresses employers very much and enhances your chances for selection. This could take time but the effort is definitely worth the time spent, particularly when you feel that the job matches your experience and qualifications.
Chronological resumes are suitable for persons who have been in the same field or industry and have progressed in their job at regular intervals. Functional resume focuses on specific skills and experience and it is useful for persons who had changed jobs or who have a gap in job history, such as a mother taking time off for rearing the child for a few years. Combination resume is ideal for persons who have developed specific skill sets for different types of activities.
Tweak Resume for Technology
You should also remember that it is possible that a job application management software system could screen your resume first before it reaches a person who would process it further. Hence, you should understand how to tweak your resume to pass the scanning of the software system.
Resume Format
The resume format depends on what you wish to highlight or focus upon in your resume. You could list your experiences first and educational qualifications after that, followed by other skills or extra-curricular activities. Otherwise, you could present your educational qualification first and then list your experiences. The following resume format should provide you some idea of creating a professional resume.
Contact Information
First name, last name, door number, street name, area name if any, city, state, postal code, phone number of home and/or mobile, and email address.
Objective
This section is optional but you could present your special skills and your employment objectives to emphasize why you are particularly suitable for the position you are applying for in this section. It would make your resume stand out among the competition.
Career Details or Experience
This section would list your work history, describing the companies where you worked in the past, periods of employment, positions held, and a bulleted list of achievements and responsibilities. You could provide the latest position first and continue down the order or you could begin from the first job and proceed to the present position but the former is preferable.
Education
You could list all the schools that you had attended and the degrees you obtained. You could also mention any honors or special awards that you received. Here also, you could start with the highest degree first or you could begin from the first schooling.
Skills
If you feel that you possess any special skill sets suitable for the job, such as technical skills, language skills, computer skills, you could highlight them in this section.
Closing
You could close the resume by mentioning that you could provide references if required, add the valediction (Sincerely,) and provide your signature and name to complete the resume. The following resume format should help you in preparing a professional resume.
Resume Format
Jennifer P. Shelton
946 Bollinger Street
Dallas, Texas79527
Phone: 512.724.9713
Email: [email protected]
EDUCATION
________________________________________________________
University of Texas, Dallas, TX 1991 – 1995 Degree: Bachelor of Arts – Political ScienceGrade point average 4.02
University of Texas, Dallas, TX 1996 – 1998 Degree: Master of Art – Political Science – Constitutional Law Studies
Grade point average 3.65
LEGAL EXPERIENCE
__________________________________________________________
Paralegal August 2008 – Present
Murdock Law Offices, LLC, Dallas, Texas
Scheduling appointments for clients. Drafting legal documents related to probate, estate planning, guardianship, personal representatives, guardianship accounting, warranty deeds, and quitclaim. Preparing inheritance tax returns, file pleadings, consents to transfer, and record deeds. Corresponding with courts and clients. Organizing and maintaining case files of clients.
Office Manager/Paralegal February 2002 – August 2008
Henry, Samuel & Christopher, Georgia, Texas
Scheduling appointments for clients. Drafting legal document related to dissolution, child support, custody, adoption, guardianship, petitions, motions, and orders. Corresponding with courts, clients, and other attorneys. Scheduling hearings. Organizing and maintaining case files of clients. Conducting legal research and maintaining accounts payable and receivable. Implementing and managing office website and related software.
BUSINESS EXPERIENCE
_________________________________________________________
Self-Employed July 1998 – February 2002
Dallas, Texas
Designed and managed websites and online businesses for several clients through installation and modification with Java/CGI/ASP, graphic design, scheduling business meetings of clients, corresponding with customers of clients, sales management, assessing advertisement needs, market research and information, and billing.
SOCIAL WORK EXPERIENCE
_________________________________________________________
Youth Counseling Program Assistant May 1995 – July 1998
Dallas, Texas
Assisting youth in development of appropriate skills, providing necessary supervision and support for youth, assessing strengths and needs of youths, assisting in formulation of plan for personal progress, listening to the problems of youth and counseling them in finding appropriate solutions, and completing paper work on daily and monthly basis.
SPECIAL SKILLS
__________________________________________________________
I have high skills in use of computers including thorough knowledge of Microsoft Office, troubleshooting software and hardware of computers, and skills in Internet searches. I have practical knowledge in different legal fields and my specialization has been Constitutional Law Studies. I am fully familiar with Amicus Attorney, Westlaw, LexisNexis, etc. I possess excellent written and verbal communication skills and I am a fast learner. I have obtained a reputation in handling clients in the most amiable manner and earning their trust. I type around 80 words per minute and can finish assignments quickly and efficiently.
I can provide references upon specific request.
Sincerely,
Jennifer P. Shelton.
If anyone wants to have personalised professional resume letter he/she can contact us for the job. We will write it for you in just dollar 10. Please contact us at [email protected]
br>
Tags: resume letter format, resume letter writing tips, resume writing guide, resume writing letter format
By