Just another snydle.com Sites site
How to write a Resignation Letter
How to Present a Pleasant Resignation Letter?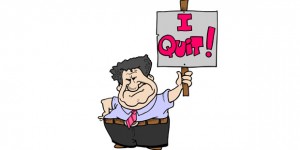 If you are employed in an organization, a time comes when you have to leave your present job for one reason or another. You are ethically and morally bound to inform your employer that you are quitting your job. Your resignation letter is your communication to your employer about your intentions. Several types of resignation letters are possible, such as resignation letter with notice period, resignation letter without notice period, resignation letter with short notice, resignation letter with intent of retirement, basic resignation letter, and formal resignation letter.
The standard practice as a matter of courtesy is to give your employer a notice period in your resignation letter. The resignation letter with notice period could be for two weeks, one month, or three months, as per the terms of appointment you have accepted in your appointment letter when you joined the organization. You have the option of providing a reason for your resignation or leaving that out. Still, it is advisable to mention the reason, so that the parting is smooth and amicable, without any harsh feelings. When a person gives a valid reason for resignation, the employer would be able to understand on most occasions, appreciate the reason, and accept the inevitable.
It is a known fact that employees keep changing jobs in pursuit of better careers and higher growth opportunities, though certain resignations could be for personal reasons. Is it not advisable to leave your job and the organization that supported you until now on a positive note? This might not be possible in every circumstance but leaving in a cordial manner increases your chance of acquiring another position in the same organization in future and also in getting a good reference from your present employer to any potential future employer.
Resignation Letter with Notice Period
There are a few important points that you should get to know before you prepare and submit your resignation letter. You could study resignation letter format from several sources and select a sample that suits you best. Your letter of resignation should always offer the employer sufficient time to fill up the vacancy created by your resignation. On many occasions, you might be in such a position where you would have to select your successor and train that person in your present job. Otherwise, the employer might have a person ready to take up your position but might need you to train that person. Further, your appointment letter might stipulate a specific notice period as compulsory for submitting resignation.
Resignation Letter without Notice Period
At times, you might need to leave your position immediately without any notice. If such a situation arises and if your appointment letter permits it, you could make a payment in lieu of the notice period and leave immediately without any fuss. Still, this resignation letter without notice period should be a last resort measure unless no other option exists. The reason to avoid this situation is because it usually creates resentment all around and you would not be able to leave the organization on a positive note, when you leave abruptly. Basic courtesy demands that you give a notice period, so that your employer and your co-workers are able to understand and adjust.
What you should not include in Your Resignation Letter?
If you have to leave your present job, it should always be in a professional manner. You might be leaving the company for a change of profession, for a higher position, for relocation to another place, or simply because of a really bad position in your present employment. Even if you are leaving due to the last reason, your resignation letter should be professional and positive. You should leave out quite a few things from your resignation letter to maintain its professionalism.
Threatening Should be Totally Avoided
Your resignation letter should not have anything that appears threatening to your boss, the company itself, or another employee. Your hurt feelings could actually be quite real but there is no point in revealing them openly. Many employees do this mistake only to find out that future employers come to know about it and they usually become unemployable. You should never leave the employer with a feeling of anger and hurt.
Avoid Complaining about Colleagues
You should avoid making complaints about another colleague in your resignation letter, even if you have full knowledge that the individual has back-stabbed you and has made it impossible for you to continue in the present position. If you wish, you could raise this issue with your boss in a personal and confidential meeting but the resignation letter is not the place to show your feelings. If the boss understands and rectifies the situation, you have the chance to continue. If the employer is insensitive or uncaring, then you could inform that you have no other option but to resign. Still, this should not show up in the letter.
Avoid Making Suggestions
You might feel that you have quite a few bright ideas about many of the things that are wrong in the company and how they could have been rectified to run the company in a better manner. Such ideas and suggestions should also be discussed only in person. Similarly, you should also avoid the hurdles you faced in your job in the resignation letter. Such issues have absolutely no place in any resignation letter.
Finally, you should never mention in the letter of resignation about the possibility of your coming back to the company in future, especially if another suitable position becomes available. If you leave on good terms in a professional manner, that itself would provide an opening for any possible future job opportunities again in the same company. You should try to be as positive as possible and even go to the extent of mentioning that you enjoyed the period of employment, though the truth might be the opposite. You should stress that you learned a lot in that position, whether that is also true or not.
This type of approach of being positive and avoiding the negatives would make your employer in refraining from giving a bad reference about you to your future employer. If you follow the above subtle points carefully in your resignation letter, it would look professional and positive. The following standard resignation letter format and the sample resignation letter provided at the end should help you in writing a neat letter of resignation that looks and reads pleasant.
Resignation Letter Format
The standard resignation format would contain the following sections.
1. Your address, contact number, and email ID, along with the date would form the first section.
2. The name of your boss, designation, company name, and address would be the second section.
3. Your addressing the boss (Dear Ms. Clarke in the sample below) is the third section.
4. Your resignation stating your present position and the name of the company is the introduction section of the resignation letter.
5. The body of the resignation letter is the fifth section. Your first paragraph should generally discuss about the good time that you had in your position and the knowledge that you gained while working there. This positive starting would suppress or completely eliminate any anger or hurt feeling that the employer is likely to develop on coming to know about your leaving the company. The second paragraph should explain the reasons for leaving in unambiguous terms. Even if you are not in a position to state the real reasons that might be somewhat unpleasant, you should provide one or two plausible and acceptable reasons for your resignation. This portion should not contain anything that even hints at some resentment that you might be carrying. The concluding paragraph should wish the company well, thank the employer, and make an offer to train your successor if necessary.
6. The final section is the valediction (Sincerely,) and your signature.
Resignation Letter Sample
21, Church Road
Philadelphia, PA35926
022-1886-497
[email protected]
July 15, 2013
Ms. Sandra Clarke
Chief Executive Officer
ABC, Inc.
701, Madison Avenue
Watertown, West Virginia94196
Dear Ms. Clarke,
I am writing this letter to convey my intention to resign as General Manager, Products from ABC, Inc., effective from August 15, 2013.
I wish to inform you that it was not very easy for me to make this decision. My position as General Manager, Products, for the past 5 years and my association with ABC, Inc. for the last 10 years in other positions was highly rewarding. I really enjoyed my work at ABC, Inc. and I am proud that I managed a successful team that had high dedication towards manufacturing of quality products and delivering them on time. In particular, your guidance in my work is hard to describe in words and I learned a lot in the 10 years of my association with you. I will definitely miss you and the other members of the team that supported me all the way in my efforts when I was with ABC, Inc.
There are two reasons for my resignation. I have accepted an appointment as Vice President, Manufacturing for XYZ Corporation in Philadelphia, Pennsylvania, which I feel would help me in growing professionally to further heights. I would be putting into practice many of the things that I learned in ABC, Inc. to help XYZ Corporation in developing and growing further. The second reason is much more important, since it would allow me to remain close with my family and spend more time with them, which was somehow not possible until now due to various reasons.
I wish ABC, Inc. and you the very best. I thank you for giving me an opportunity to learn, improve, and develop myself professionally and personally. I am sure we would be meeting again professionally. If you wish me to train any individual who would take over at my position before I leave, I would be very glad to do that.
Sincerely,
Jill Marsh
If anyone wants to have personalized resignation letter he/she can contact us for the job. We will write it for you in just dollar 10. Please contact us at [email protected] or [email protected]
br>
Tags: Resignation letter format, Resignation Letter Writing format, Resignation Letter Writing Guide, Resignation Letter Writing tips
By