Just another snydle.com Sites site
Personal Finance Software Reviews
Introduction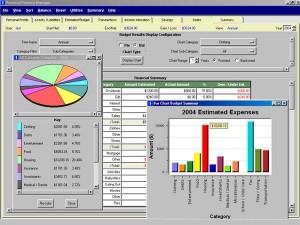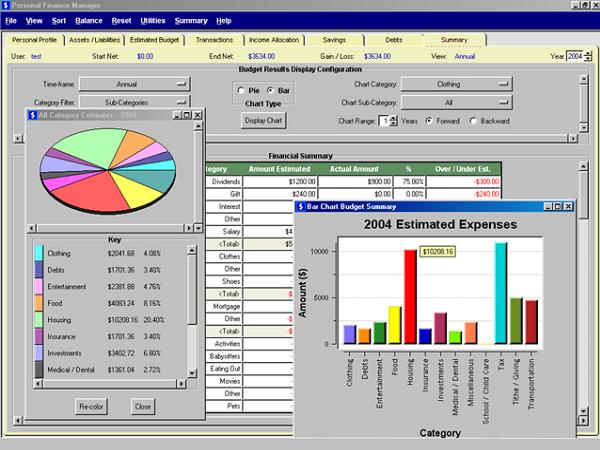 Ever since the humans started the activities of commerce like exchanging their items in return of others, finance management has become a part of the whole process. Subsequently when money was invented and being put in to use with different denominations attached to it, finance management has become a full time profession.
People who were good in mathematics and calculations have started creating the basics of finance and accounting. They started creating the formats like statement of accounts, ledgers, folios, balance sheet etc.
Right through the medieval periods to the age of internet, Finance & Accounting has become one of the top academic subjects to study. It also became one of the widely pursued professions alongside of Medicine and Engineering.
In the wake of thriving economy in many parts of the world, lot of factors started influencing the way finances need to be managed. As the economical conditions became more complex than ever, personal finance management has become more pressing for the individuals as they were forced to deploy specialized tools or exhibit expertise and skill sets that enable a good personal finance management.
Personal Finance Management Software
As the ages have progressed, the present age of information technology has given rise to many tools, both online and offline that can be used to manage the finances of an individual in an efficient and orderly way.
As the different ages have progressed, the present age of information technology has given rise to many tools, both online and offline that can be used to manage the finances of an individual in an efficient and orderly way. This dynamic scenario has lead the software manufacturers to focus on offering personal finance management tools that which can help the individuals to manage finances on their own.
Personal Finance Management software (PFM) is the new generation web based tool that displays various details related to baking, purchasing etc. and suggests the users on how to manage the money in a better way.
Personal Finance Software Reviews
Following reviews present some of the best and highly useful personal finance management software tools that can suit users with diversified needs and requirements. These reviews also present the free and commercial software that work on Windows as well as Mac operating systems.
Free Personal Finance Software
It is a proven fact that the 'free' is always cherished more by the users than the 'paid' products or services. Although the world is filled with businesses that look to make profits alone, there are few good souls who toil for the benefits of others.
Let us see the popular but free personal finance software that can lighten up your wallets.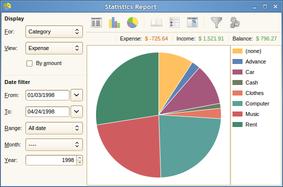 HomeBank – This is free software for personal finance management and has to good features too. It almost does every function that a basic finance management requires like accounts tracking, payments, receipts, cash, credit card, assets and liabilities. This software is available in stand-alone desktop version only.
GnuCash – This is not only a personal finance management tool but can be used for small businesses as well. It works on both Windows OS, Mac OS and in Linux environment too. This software works on the standard principles of accounts and helps the users in tracking the bank accounts, stocks, income & expenses. It can handle scheduled transactions, financial calculations and can generate various useful reports.
jGnash – This is the 'no strings attached' free personal finance management software that is loaded most of the best features of a licensed commercial software. Double entry based transactions, budgeting, scheduling of recurring payments, account reconciliation, online update of currency exchange rates and stock prices etc. are some of the prominent features of jGnash. This is a cross-platform software and works on Microsoft, Linux and Mac OS.
Money Manager Ex – A perfect free personal finance managed software that is just right for the individuals whose transactions need some special attention but does not need to employ an accountant on full time basis. Similar to the commercial software tools, this free software allows the users to create categories. This feature is normally absent in other free software.
Metalogic Finance Explorer – A good, easy to use desktop application (stand-alone software). Users can automatically download their bank and stock market data. Regular finance functions like budgeting, accounting, loans tracking are done with easily than ever. Another best feature is that it shows the 'net worth' of the users.
Best Personal Finance Software
Everyone wish to go for the best item, gadget or solution. This 'best' can be described as something that balances the price, quality of the product/service and meeting the user's expectations.
Take look at your car's dashboard which houses speedometer, fuel gauge, miles counter etc. and by looking at which you would control the speed, fill the gas or estimate how far you need to drive to reach the destination. The best personal finance software should work similar to this and should hand hold the user during the financial long drive in the life.
But choosing the best personal finance software is not that easy but need to be looked from the various perspectives. Some of the important ones were listed here for your ready reference:
Software must provide safety to the data and security to the personal information of the user.
It must be bug-free and give out steady performance.
It should have all the latest taxes, levies and other statutory norms prevailing at the time of purchase.
Should have good after-sales support.
Free or paid upgrades
Personal Finance Software for Mac
If you are using Mac OS, following software can be explored. Note that this software is commercial products and their licenses need to be bought from the manufacturers.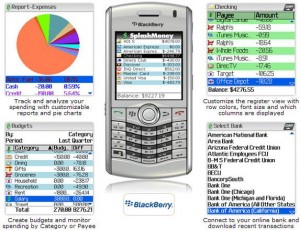 SplashMoney – This is one of the economical Mac financial software available in the market. This software is known for its 'budgeting' module. Multiple bank accounts can be linked up with this software. Budgets can be uploaded and tracked. Supports multiple currencies and accounts reconciliation can be carried out. This software comes in two packages i.e. desktop & mobile.
iFinance – This is a good Mac based software for people dealing with stock markets. It can handle other regular financial functions like transactions. Generates useful reports and comes in two packages i.e. desktop and mobile. Pricing is little more than SplashMoney.
MoneyDance –Robust financial software for Mac that can handle diversified finance portfolios of an individual. Also, it can be connected to more than 100 banks and financial institutions across the globe. You can manage your budgets, income, expenses, interest bearings and stock holdings. By logging into this software, you can make payments from your bank account. Pricing is almost double to the above mentioned software but the silver lining is that mobile version is offered free of cost with the purchase of desktop version.
YNAB – This 'You Need A Budget' Mac personal finance management software is different from others. This software is quite helpful for the novices in financial matters and helps them a lot in budgeting, tracking and managing their finances. But this software cannot be connected to any bank account directly. So, this is the one so-called hitch in this otherwise robust software. It costs little more than MoneyDance but this software makes personal finance management simpler, enjoyable and easy.
AceMoney Lite – One of the most powerful free personal finance software that can connect the users to 400+ banks and financial institutions and can deal with 150 currencies. Though it is not available in mobile version, it is still highly useful as a desktop application. It can handle bank accounts, stocks, transfers and transactions. With 100 pre-configured categories, users can manage their finances in a better and efficient way. Users can manage only two accounts in this free software.
iBank4 – This is feature-rich commercial software that works in Mac OS. Users can manage their accounts and transactions under various categories. They can manage their debts and loans with ease. Its robust invest management modules enables the users to track the bonds, stocks etc. Direct linking is possible with hundreds of financial institutions. It supports multiple currencies. Another advantage that users get is to operate iBank4 from their iPad or iPhone. This software perfectly syncs with iOS.
SEE Finance – This is all-inclusive software that comes at an affordable price. It can manage stocks, options, assets and liabilities. It is intelligent and tells the user about budget vs. actual, scheduled transactions that could affect the bottom line in near future. This software can import data and files from other financial software. It is good for investment portfolio management.
MoneyWell – A high end and high priced software that does the job for the user. This works on the popular method called envelope budgeting system. This envelope system helps the users to makeover on the total money that they have. But this software calls the popular 'envelope' as the 'bucket', just for a change. This Mac based personal finance software handles transactions like splits, currency exchanges, transfers etc. This software comes with securities monitor, net-worth calculator and a portfolio manager. Users can get connected to various financial institutions to import their data.
Online Personal Finance Software

World Wide Web has converted the world into a village with its instant communication and remote access facilities. Many things have gone online including the sensitive and secretive function like personal finance management. Now a day many online personal finance software tools that allow the users to access their finances from anywhere in the world and even while on the go.
Following are the most popular online finance management software/apps for the individuals.
Mint – One of the best online personal finance management tool and interestingly it is free too. It works on iPhone and Android smartphones. Expenses can be categorized and tracked. The best part of this tool is its free advises and tips to achieve financial goals that you can set for yourself.
CalendarBudget – Organizing the calendar is equal to organizing the money. CalendarBudget is a calendar by default but a unique one as it can handle income and expenses. Earmark money for big purchases, set your financial goals and receive alerts on overdrafts. Users can create multiple accounts and sweep the funds between them easily. Lot many interactive tools are available that can help the users to plan their spending.
MoneyStrands – This is an absolutely free online tool of personal finance management. Users can automatically download the banking data and the software helps the users to automatically categorize the data automatically based on the information keyed in by them. This tool can be used as a calendar, budget planner, accounting software and spend monitor.
Manilla – A relatively new comer in the online personal finance management segment, Manilla was quick enough to make name for itself in short span of time. Manilla is a bill organizer and maintains the user's accounts as well. Users can store their subscriptions, reward points and account balances. Its automatic reminder services ensure that the users would never miss anything. Manilla supports the users with unlimited storage facility. This is a free online personal finance tool for the users and it is worth trying.
IExpenseOnline – Users can do an elaborated budgeting and expense tracking with free and secured IExpenseOnline. This software can do multifaceted works like budgeting, tracking, monitoring, planning, controlling, goal setting etc.
NeoBudget – This is an online budget software that works on 'envelope budgeting' principle. The unique feature of this software is its graphical representation of how much money has been set aside for various purposes. NeoBudget comes in two plans (i) Basic plan & (ii) Standard plan. In Basic plan, only one bank account can be configured with 10 budget envelopes. Whereas the standard plan which is further divided in to three tariff plans comes with unlimited accounts and envelopes.
ClearCheckbook – This is a cloud centric online personal finance management tool that comes are both free and commercial application. Users can access this software from desktop or tablet or smartphone. Presently, this software works on 3 mobile OS i.e. iOS, Android and WebOS. Company is planning to release Windows 8 and Blackberry versions soon. As far the features are concerned, ClearCheckbook has got the entire basic and advanced features that any other personal finance software has got like budgeting, bill tracking, checkbook balancing etc.
Yodlee MoneyCenter – This robust online, free personal finance management software gives the users to have control on their investments, mortgages and the overall finances. Expenses that are categorized can be tracked easily and can be compared with the budgeted values. Travel rewards, credit card details etc. also can be managed through this software.
Conclusion:
The needs, goals and approaches do vary from person to person. Similarly, the software to manage one's personal finances would vary based on the developer's outlook towards the subject. Most of the personal finance management software have few unique features but contain majority of standard features that can be found in any other software. So, it is up to the user to choose the software that suits his/her needs from a larger perspective. Cost, user friendliness etc. do matter in selecting the software.
br>
Tags: AceMoney Lite, bank, CalendarBudget, ClearCheckbook, financial reviews, GnuCash, HomeBank, iBank4, IExpenseOnline, iFinance, investments, jGnash, Manilla, Metalogic Finance Explorer, Mint, Money Manager Ex, MoneyDance, MoneyStrands, MoneyWell, NeoBudget, Personal Finance Software Review, SEE Finance, SplashMoney, YNAB, Yodlee MoneyCenter
By